How to join the Cresio round 3 Airdrop?
Tokens Per Airdrop1,728 CRESTokens Per ReferralNo Referral ProgramTotal Airdrop8.640.000 CRES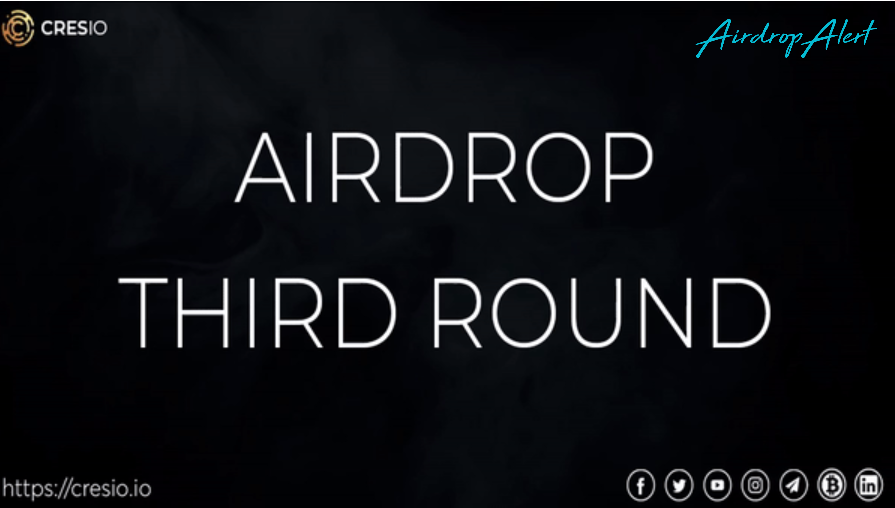 Step-by-Step Guide Cresio round 3 Airdrop
Register for the Cresio Airdrop, by creating an account.
Verify your mail & Log in to your account.
Complete your profile information & Submit your Social network information and Ethereum wallet address.
Click on "Airdrop" from your dashboard & Perform the different Airdrop tasks.
Complete all tasks to earn 1,728 CRES tokens.
If you like the Cresio round 3 Airdrop, don't forget to upvote and comment below.Claim AirdropShare AirdropNext Airdrop
Estimated value
~$ 17.5
The world's first crypto airdrop platform. Here to alert you of new verified Airdrops & important crypto updates. Never miss a free crypto airdrop again with AirdropAlert.com!