Highlights
Exclusive Airdrop BitSafe is live
ThinkCoin Exclusive Airdrop distribution is coming, keep an eye out on your E-Mail
Not receiving Airdrops? We analysed our database for you!
~ 20 BTSC Tokens ($4.00 USD) for joining the Airdrop
~ 5 BTSC Tokens ($1.00 USD) for each Referral
The Airdrop cap is 5,000
More information available in the F.A.Q.
Claim your BitSafe Airdrop
Top Airdrops

Nexxo (NEXXO) 
Claim Airdrop  |  4205 MTEL ~ $3,50

Dsion (DSN)
Claim Airdrop  | 100 DSN ~ $5

OVCode (OVC) 
Claim Airdrop  |  3 OVC ~ $9

OmniCoin (OMC) 
Claim Airdrop  |  5,000 XOM ~ $15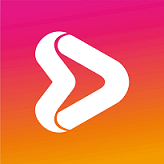 Berminal Round 4 (BERM) 
Claim Airdrop  | 100 BERM ~ $5
Bounty of the Week
Bounty Campaign by OmniBazaar. Make use of the OmniBazaar Marketplace and earn Tokens!
Bounty Task 1: Using the OmniBazaar Marketplace
Rewards & Rules
5,000 OmniCoins for each Service or Product listed

Reward applies to the first 500 new listings

Listings must be in English
Bounty Task 2: Referring users to the OmniBazaar app
Rewards & Rules
 2,500 OmniCoins per referral

 There is no referral limit

 After the first 10,000 referrals, the reward drops to 1,250 OmniCoins
Check out the OmniBazaar Bounty
Featured Stories
Not receiving an Airdrop even when you applied for it can have many reasons. This blog covers possible reasons and provides insights.
The solution is introduced as well in how missing out on Airdrops can be avoided.
The crypto market of this week gave us all bad news. Our partners SignalAlert expected a crash on alt-coins, with less signals as a result.
SignalAlert also predicted a second leg down for the Bitcoin price as you can see in their free Telegram.
A $125 million USD Airdrops? What is the idea behind such a bold move?
This blog explains why some companies are prepared to distribute such large amounts for little to no obligations!
Who invented the Smart Contract? This piece of technology has been invented more than 20 years ago.
Smart contracts behave pretty much the way a vending machine does.
Majored in Applied Physics & Materials Science and Engineering.
Favourite Blockchain ideas: Medicine authentication (BlockVerify) & Voting platform (Agora)
Favourite Cryptocurrencies: Bitcoin, Stratis